My schedule for the month of November ♥️????
(Monday 8th) 8AM-11AM (Tuesday 9th) HOME SHOW - TBA (Wednesday 10th) 8AM-11:30AM (Thursday 11th) 8AM-11:30 AM (Friday 12th) 8AM-10:30 AM (Saturday 13th) 8AM - 11:30 AM (Sunday 14th) 8AM - 12:30 (Monday 15th) OFF - content day (Tuesday 16th) OFF - content day (Wednesday 17th) 8AM-11:30 (Thursday 18th) 8AM-11:30 (Friday 19th) 8AM - 11:30 (Saturday 20th) 8 AM -11:30 (Sunday 21st) OFF (Monday 22) 8AM -11AM (Tuesday 23) 8AM-11 (Wednesday 24) 8AM-11:30 (Thursday 25) 8 AM -1 PM ???? (Friday 26th) 8 AM - 10 (Saturday 27) 8 AM -10 (Sunday 28th) OFF (Monday 29th) 8AM-11 (Tuesday 30th) 8AM -11
Home shows for the month !(:
My goal is to stream from home once a week or more. I don't have exact dates or times picked out. My life is very busy with running a business and all the other pieces of my life. I LOVE spending time with you at home. It's one of my favorite things— so make sure you click that heart button and add me to your favorites so you don't miss a home show (:
First week of December (:
Coffee shop from 8 am -10 am (*I'm training two new girls this week so I have to be off cam earlier than usual — next week I'll be back to camming later) Home shows : Thursday, Friday, Saturday 7pm -9pm
KNIGHTS:
MetalMeyham and Porthos104 and Ator protect my room daily. Please respect my knights at all times. They are good people and will respect and help you in return. They keep the room fun and safe for all. ❤️ A knight is someone called to have honor and be true to his word, to have valor and face challenges and justice in all situations. Please do not ask to be Knighted. This is a for sure way to never become a Knight in my room and is against strip chat rules. My ideal Knight would help politely remind others of the rules and mute abusive members. My ideal Knight would not be looking for a power trip or ego boost by becoming a Knight and instead would happy to help me. My ideal Knight would be kind to all members and help keep the peace and positive vibes up in my room. (: "A good knight will engage with the viewers in your room and introduce your show and rules, encourage viewers to tip in order to reach a goal, and take care of unwanted comments so you can focus on your show."
Social Media
Instagram: Babyparisxoxo Twitter: @Babyparis17
About me
Hi everyone, I am Paris a new model. I choose to cam to make new friendships and afford my school tuition. I have a secret desire to give you the greatest orgasm of your entire existence. I love jerk off instructions and BDSM intrigues me. My goal in life is to help others and make people see the good in life. I donate to charity and volunteer my time every month. Please be kind and consider taking the time to get to know me, I am a ride or die type of women. Let's have some fun and get naughty on the internet!
FAN CLUB
Thank you so much to my supporters! Joining my fan club helps me soooo much. It's awesome to have you as part of the club and I enjoy spoiling you with naughty pics and videos that Only you can see. This is one of the best ways to support me and show that you are a loyal fan and friend. I appreciate you so much. ♥️
september 20th is my birthday (:
Send me a tip of 22 tokens to say happy birthday!
Schedule for this week of December:: 20th -26th
20th Monday — 8AM-10AM ☕️ 21st Tuesday— OFF - (possible home show TBA) 22nd Wednesday— 8 AM-11AM ☕️ 23rd Thursday— 8AM-11AM ☕️ Thursday night — HOME SHOW 7PM-9PM 24th Friday— 8AM - 12PM ???? ???? ☕️ Christmas Eve stream 25th Saturday— 8AM-12PM ???? ☕️ Christmas Stream 26th Sunday— 8AM-1PM ☕️
DMCA PROTECTED
All content is the copyright of baby_parisxoxo. Any unauthorized use of her profile, video, pictures, or audio in any form is NOT permissible without her expressed, written consent. Any act to promote or gain profit in any manner (e.g. either monetarily or socially) from the use of her profile, video, pictures, or audio in any form is a violation of her copyright and subject to legal action. By watching her streaming or videos, or viewing her photos, you acknowledge and agree that you shall not post, upload, publish, transmit, or make available in any way the content of this page including images and/or recording streamed live video available for download. This is intended as, and presented as a live, one-time, one-view presentation only. Penalties of Copyright Infringement: By reproducing, republishing or redistributing the work of a copyright holder without permission, you will be violating or infringing the Digital Millennium Copyright Act (DMCA) and international treaty.</p>
Lush menu
Refer to this lush menu when vibrating me. All tips vibe me so good! Sometimes when I am camming from the coffee shop my lush will be connected but not show up to you all as connected. I have proved many times to my fans and stripchat that it is working. If for some reason the lush disconnects I always let you know. If you are doubting my integrity this probably isn't the room for you !!! ???????? thanks!!!
Private Shows
WORK SHOWS: When I am camming at the coffee shop I am very limited to what we can do. If I have a customer I will have to attend to them. The only thing I can really do is go to the back and talk dirty with you. I can flash and play a bit with my body. I cannot finger myself or do anything crazy at all so don't take me private while at work if you expect those things ! Thank you for understanding. HOME SHOWS: If you would like a link to control the vibrations to my lovesense toy then please ask for it and I will quickly send you the link in your messages! THINK ABOUT IT. YOU CAN CONTROL MY LEVEL OF PLEASURE! Once we are in the room together you are allowed to play with me, talk to me, make requests and maybe even watch me cum! I enjoy dirty talk and we are in a chat long enough I may even #squirt all over your hot cock. My limits include anal and anything against Stripchat rules. Do not try to convince me to do things I am not comfortable with. Love Baby Paris XOXO
Room Rules
*Respect the model and all members of the room *Do not ask to use other forms of payment (like cashapp, venmo, paypal) I only accept stripchat tokens *Keep dirty talk between myself and you (keep it in tip notes) *Feel free to chat in my room but keep politics and anything negative away from my room. *All tips are appreciated! *Do not promote in my room *Do not post spam or any links, phone numbers, or contact methods in my room *Please report any members that talk about animal, human, or child abuse! You will be banned and reported if you post such in my room. KEEP IT CLASSY GENTLEMEN AND SIT BACK RELAX AND ENJOY THE SHOW
Uitsluitend voor Fanclub-abonnees

Uitsluitend voor Fanclub-abonnees
Video's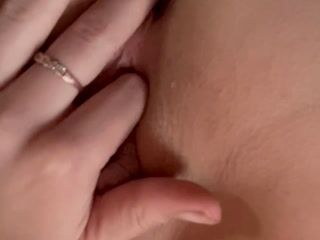 03:05
Uitsluitend voor Fanclub-abonnees
00:04
Uitsluitend voor Fanclub-abonnees
00:23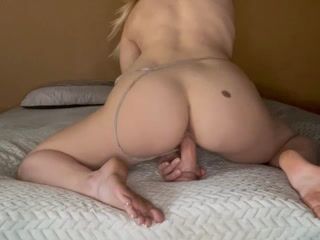 04:05
Squirt video! Dildo riding. 9/15 dirty talking. Love making.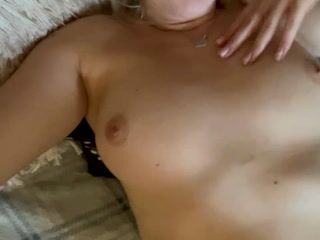 05:31
New: squirt video 08/22/2021 - dirty talk, squirt, POV, naked, bedroom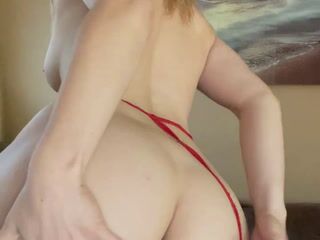 02:05
POV: I shove my ass in your face so close you can taste it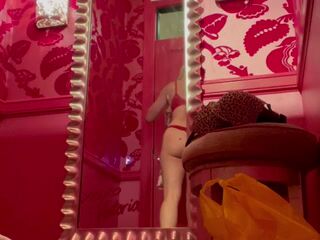 07:36
I set up a camera in the Victoria Secret dressing room and tried on bras for you!!!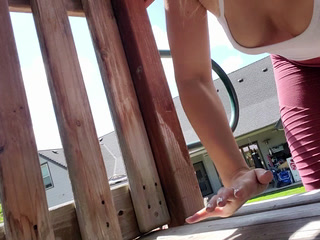 02:36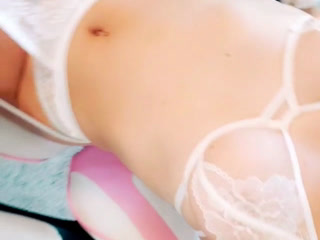 00:09
Dancing my way through life
00:05
Uitsluitend voor Fanclub-abonnees
00:59